Kia Ora – Welcome to Wakefield Health Centre
He aha te mea nui o te ao, he tangata, he tangata, he tangata
We are a progressive and innovative family medical practice in the heart of Wakefield, New Zealand.
Our dedicated team of experienced doctors, nurses and support staff aim to provide the highest standard of medical care possible in a friendly and approachable way.
We develop long-term relationships with our patients to help them maintain and manage their health and well-being.
We are now receiving small numbers of flu vaccines.  As directed by the Ministry of Health we are now able to book patients who are 65 and over, and some people with chronic conditions. Vaccines for other patients will be available after 27th April.
For the latest information please check the Ministry of Health Covid- 19 website.
DO NOT TURN UP UNANNOUNCED AT THE SURGERY
It is essential for the prevention of spread of the virus.
THE MINISTRY OF HEALTH HAS ADVISED THAT THE MOST GENERAL PRACTICE PATIENTS SHOULD BE HELPED BY PHONE CONSULTATION INSTEAD OF FACE TO FACE. THIS IS TO AVOID THE SPREAD OF THE CORONAVIRUS TO PATIENTS WHILE AT THE HEALTH CENTRE. NORMAL CONSULT FEES WILL STILL APPLY TO PHONE CONSULTS – IF THE DOCTOR BELIEVES YOU SHOULD COME IN THEN THEY WILL ARRANGE THIS.
We are still here for you
As an essential service we are still open for our patients. We hope you are keeping well in your 'bubble'. If you have any health concerns we are here to help and are open normal hours for phone, video, and if needed, face-to-face consultations. Your wellbeing is important to us so please do not hesitate to get in touch for anything you would normally see a nurse or GP for.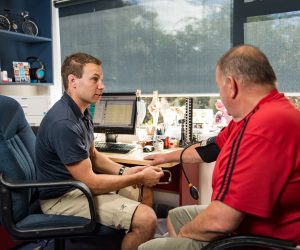 Surgery Hours:
Wakefield:
Monday – Friday: 8am – 5.30pm
Wednesday: late night to 7pm
Saturday and Sunday: Closed
Tapawera:
GP clinic every Monday 9am – 12pm
Nurse clinic every other Tuesday
(term time only)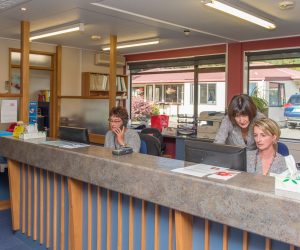 Our Practice
Wakefield Health Centre is a multi-disciplinary general practice located at 12 Edward Street, Wakefield, Nelson.
In addition to General Practice, we have doctors with specialist training in skin/mole checks.
We are a teaching practice and are proud to support trainee GPs and nurses.
Also on site
The Wakefield Health Centre building has other health services available including:
Physiotherapy
District/hospice nurses
Dietician
Podiatrist