Kia Ora – Welcome to Wakefield Health Centre
He aha te mea nui o te ao, he tangata, he tangata, he tangata
We are a progressive and innovative family health centre in the heart of Wakefield, New Zealand.
Our dedicated team of experienced doctors, nurses and support staff aim to provide the highest standard of medical care possible in a friendly and approachable way.
We develop long-term relationships with our patients to help them maintain and manage their health and well-being.
Coronavirus (COVID-19) - Alert Level 1
Thank you for your patience while the health centre has been following Alert Level 2 guidelines.
Now that we are back at COVID alert level 1 our services have gone back to normal.
THE EXCEPTION IS IF YOU HAVE A FEVER, COUGH, COLD OR SORE THROAT.
When you phone for an appointment we will make arrangements for you to come to the rear of our building and wait in your car until a doctor comes to fetch you. You will be asked to wear a mask.
We will be doing all the Covid-19 swabs, as the CBAC centres are currently closed. There is NO charge for COVID testing/assessment appointments at present.
For all other appointments our auto door is open as normal, please sanitise your hands and come in and inform reception of your arrival. You are welcome to use the waiting room (no toys or magazines), or if you want to wait in your car could you tell the receptionist the colour or make of car, so that the staff can find you.
We are taking payments at our reception desk on the day including card, cash and cheque.
 We have the NZCOVID tracer QR code at the front door and at reception we encourage you to use this.
Please continue to use the hand sanitiser available.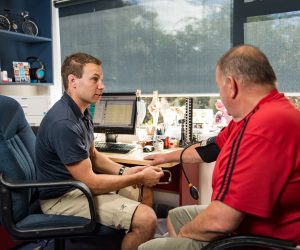 Surgery Hours:
Wakefield:
Monday – Friday: 8.30am – 5pm
Wednesday: late night to 7pm
Saturday and Sunday: Closed
Tapawera:
GP clinic every Monday 9am – 12pm
Nurse clinic every other Tuesday
(term time only)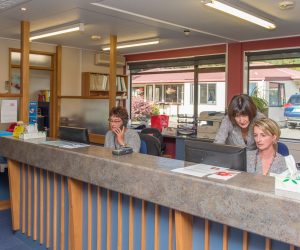 Our Practice
Wakefield Health Centre is a multi-disciplinary general practice located at 12 Edward Street, Wakefield, Nelson.
In addition to General Practice, we have doctors with specialist training in skin/mole checks.
We are a teaching practice and are proud to support trainee GPs and nurses.
Also on site
The Wakefield Health Centre building has other health services available including:
Physiotherapy
District/hospice nurses
Dietician
Podiatrist