Kia Ora – Welcome to Wakefield Health Centre
He aha te mea nui o te ao, he tangata, he tangata, he tangata
We are a progressive and innovative family medical practice in the heart of Wakefield, New Zealand.
Our dedicated team of experienced doctors, nurses and support staff aim to provide the highest standard of medical care possible in a friendly and approachable way.
We develop long-term relationships with our patients to help them maintain and manage their health and well-being.
If you believe you have symptoms* associated with measles please do not come to the medical centre, instead please call us on 03 541 8911 and ask to speak to a nurse who will make the appropriate arrangements. This is a really infectious disease and we want to avoid spreading it to others who visit the Health Centre.
*First symptoms
a persistent high fever

a cough
a runny nose
sore and watery 'pink' eyes
sometimes small white spots on the back inner cheek of your mouth.
Day 3–7 of illness
A blotchy rash which tends to start on your face, behind the ears, before moving over your head and down your body. The rash lasts for up to a week.
Get immunised
The best protection against measles is the Measles Mumps and Rubella (MMR) vaccine. You need two doses of MMR to be fully immunised. If you were born after 1968, or unsure if you are immune, contact us on 03 541 8911 and ask to speak to a nurse.
MMR vaccines are free for all children, and any adults who have not previously received two doses of MMR.
If you have any other questions about measles, please ring and speak to a nurse.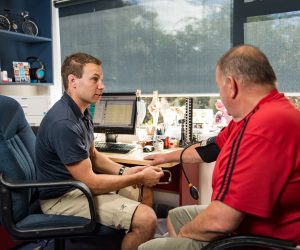 Surgery Hours:
Wakefield:
Monday – Friday: 8am – 5.30pm
Wednesday: late night to 7pm
Saturday and Sunday: Closed
Tapawera:
GP clinic every Monday 9am – 12pm
Nurse clinic every other Tuesday
(term time only)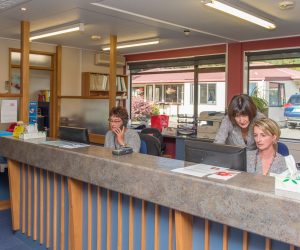 Our Practice
Wakefield Health Centre is a multi-disciplinary general practice located at 12 Edward Street, Wakefield, Nelson.
In addition to General Practice, we have doctors with specialist training in skin/mole checks.
We are a teaching practice and are proud to support trainee GPs and nurses.
Also on site
The Wakefield Health Centre building has other health services available including:
Physiotherapy
District/hospice nurses
Dietician
Podiatrist