Kia Ora – Welcome to Wakefield Health Centre
He aha te mea nui o te ao, he tangata, he tangata, he tangata
We are a progressive and innovative family health centre in the heart of Wakefield, New Zealand.
Our dedicated team of experienced doctors, nurses and support staff aim to provide the highest standard of medical care possible in a friendly and approachable way.
We develop long-term relationships with our patients to help them maintain and manage their health and well-being.
Flu & Covid vaccination roll out
Flu Vaccines
Flu Vaccines are available now for our patients. Please call to make an appointment.
Covid Vaccines
The roll out of the vaccine is being co-ordinated at a national level – you can find details at the Ministry of Health website, health.govt.nz. You can also click here to get the anticipated timing around who will be eligible and when.
The vaccinations will be given at hubs in the region as follows: Paru Paru Road in Nelson and Queen Street in Richmond and well as a hub in Motueka.
The Ministry through our local PHO are driving the process but we will be kept informed by them.
All patients aged 65 years or over can now book their Covid Vaccine. Patients under 65 years who have a diagnosis of the following chronic conditions are also eligible to book their vaccine: Chronic Obstructive Pulmonary Disease (COPD), chronic kidney or renal disease, diabetes, coronary heart conditions, stroke, high blood pressure and cancer (excluding basal and squamous skin cancers if not invasive).
Please call the Call Centre on 0800 358 4636 to book your Covid Vaccine. If you are unable to get through, the Call Centre will endeavour to call you back in 48 hours. The team are working 7 days a week, and there are enough appointments. You may wish to call them back after a couple of days.
We are unable to make any bookings here so please ring the Call Centre on 0800 358 4636.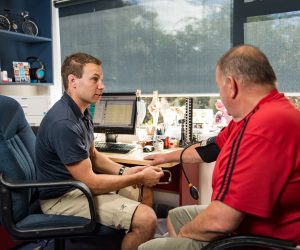 Surgery Hours:
Wakefield:
Monday – Friday: 8.30am – 5pm
Wednesday: late night to 7pm
Saturday and Sunday: Closed
Tapawera:
GP clinic every Monday 9am – 12pm
Nurse clinic every other Tuesday
(term time only)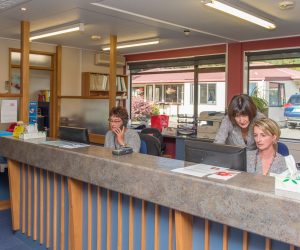 Our Practice
Wakefield Health Centre is a multi-disciplinary general practice located at 12 Edward Street, Wakefield, Nelson.
In addition to General Practice, we have doctors with specialist training in skin/mole checks.
We are a teaching practice and are proud to support trainee GPs and nurses.
Also on site
The Wakefield Health Centre building has other health services available including:
Physiotherapy
District/hospice nurses
Dietician
Podiatrist